Science and educational videos, current events and politics from 0ddity.
Oh msm, how you make me laugh
Was just browsing for the latest news, after being offline all day. First thing I see is Heath Ledger is dead, which is too bad, since he was so young. However, next to his article, I found this juxtaposition of articles to be quite humorous, or perhaps sad.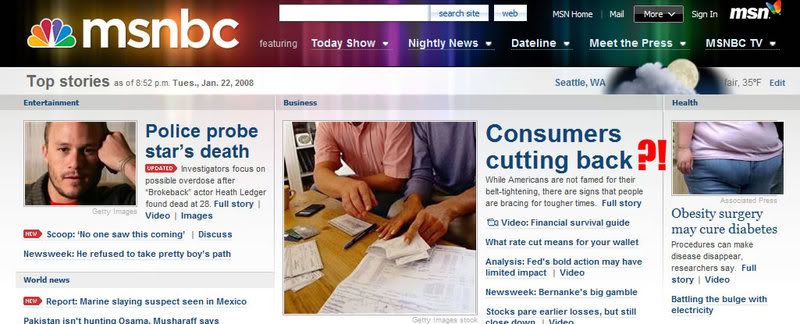 Comments
0
Comments
Recent Blog Entries by 0ddity